Last week, three North Face Elite Athletes were swept in an avalanche on Howse Peak in Banff National Park. Their bodies were recovered over the weekend.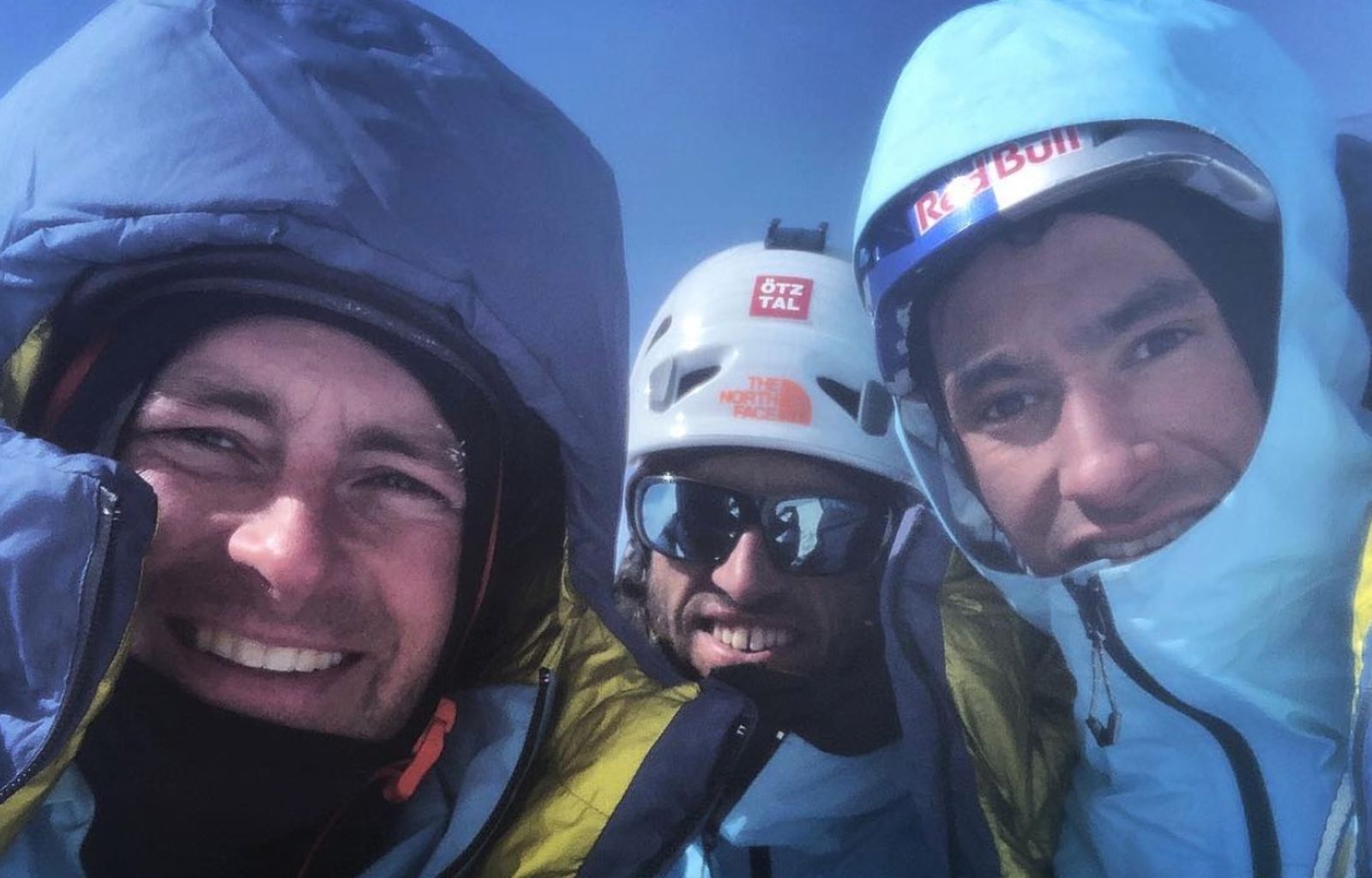 Spokesman Review after the trio was overdue on Tuesday, April 22. Their bodies were recovered over the weekend.
David Lama, age 28, from Innsbruck, Austria, was twice crowned the world youth climbing champion. He "became the youngest World Cup winner in history, [winning] the European title in lead climbing and bouldering in 2006 and 2007, and in 2008 he took victory in the overall climbing World Cup standings," reads the remembrance on his sponsor's (Red Bull) webpage.
In 2010 the young Austrian, who was brought up mountain climbing with his family, turned his attention to professional alpine climbing. Viewers watched his transformation take place over his multi-year project to free the Compressor Route — all caught on film — on 4,026-foot Cerro Torre, known as "An Impossible Mountain" in Argentine Patagonia, which he did with partner Peter Ornter. His success in the mountains is long, including the first ascent of the 22,621-foot peak Lunag Ri in Nepal, done solo, and a first winter ascent on Sagwand in Austria, with Hansjörg Auer and Peter Ornter. It's impossible to pack all his climbing achievements in this piece, so I'll let his words from the film of him freeing Cerro Torre speak for itself.
"I think in the first two years on the Torre wore me down so badly that when I stood on the top at the end of the second year, I really didn't care if I'd free climbed my way up or pulled myself up on the bolts, because it was the first time I realized how hard it is to reach the summit at all. I think that was the moment I stopped being a sport climber and became an alpinist."
Hansjörg Auer's list of achievements on pure rock and in the alpine is legendary. This includes in 2011, the first free ascent of the Hallucinogen Wall in Colorado's Black Canyon of the Gunnison National Park, a route rated 5.13+ R. It remains one of the most sought after big wall free climbs in the world. The list goes on, including the first free ascent of the 1,300-foot Free as the Birds (5.14a) route in the Wetterstein Mountains in his home country of Austria, and his free solo of the 37-pitch Fish route rated 5.12c in the Italian Dolomites. His accomplishments in the mountains are just as impressive for the 35-year-old from the town of Zams, including the first ascent of 24,278-foot Khunyang Chhish East in Pakistan, in 2013. Another standout climb is his ascent of Nilgiri South (22,437'), in 2015, in the Annapurna Massif in Nepal. During the descent, one of his partners, Gerhard Fiegl, fell to his death.
He also climbed the north face of Gimmigela East (22,982') in Nepal with Alex Blumel in 2017, and he soloed Lupghar Sar West in Karakorum, Pakistan, in 2018. "He was one of the few alpinists pursuing, with success, the 'height of the practice' — new routes on 7000 meter peaks. [These] peaks offered the best balance of challenging height, unclimbed terrain, but without being snow plods," arctic explorer and Australian mountaineer Damien Gildea told me.
Jess Roskelley, 36, from Spokane, Washington, climbed Everest with his dad when he was merely 20. But big mountains weren't for him, nor did he want to live in his father's shadow, so he made a name for himself on technically demanding routes on the lower peaks. He knew with his father's help he could get on The North Face team, but that's not how he wanted it. He needed to earn it on his own. One climb that helped put him on the map was the first ascent of the Mt. Huntington South Ridge Traverse in the Alaska Range, an 8,500-foot line that he completed with Clint Helander. Their route was one of the longest mountain routes climbed in North America for decades.
On a personal note, I knew of Auer through reputation only, his name coming up time and again as I worked as the digital editor of Alpinist Magazine in Jeffersonville, Vermont. I was always astounded by his accomplishments, which were consistently at the cutting edge of rock and alpine.
However, I personally knew David Lama, though not well, and Jess Roskelley, whom I'd been in close contact with for the past several years.
I can't keep track of all the calls and projects Jess and I worked on or hoped to work on together. We planned to visit Alberta this spring to climb a first ascent in the Ghost River Wilderness Area but shoulder surgery kept him from going. He went under the knife so he could climb bigger, harder objectives later this year with David in the Canadian Rockies. After our trip fell through, I remember how apologetic he was that he couldn't make it happen.
Earlier this year, Jess and I climbed together during the Ouray Ice Festival. One night during a North Face cocktail hour, he introduced me to David. David and I exchanged info, he connected me with his agent and we began going over project ideas. I hoped to report on David's future climbs. The following day David and I met up in the ice park, climbed side by side, and shared stories. The following week we met up in Denver and, after he and Alex Honnold finished a panel discussion, I interviewed David for a feature in the The Daily. After our interview, we met at The North Face booth to continue the discussion. He was soft-spoken, sincere, and I was incredibly excited to work with him.
Of the three, I was definitely closest with Jess. His death has hit me hard. I've been crying in my kitchen, thinking about him, his family, and his widow Allison Roskelley who is just about the sweetest person I've ever met.
I've been thinking about how last year Jess came to me in a time of need. This was soon after Hayden Kennedy took his life after he and his girlfriend Inge Perkins were caught in an avalanche in Montana, which killed her. Jess, knowing I was hurting, called to check in on me. Again I was crying in the kitchen.
For solace this past weekend, I visited the Church of God in Mariposa, California, located about an hour from Yosemite Valley. I lasted there 30 seconds, knowing that my church was really a short distance away in El Cap Meadow in Yosemite National Park beneath the 3,000-foot rock. So I drove down there, walked out to a tree and looked up at the Big Stone.
Sitting there alone, I thought about Allison. I thought about our call earlier that morning, where we cried together for three minutes before hanging up.
I can't climb right now and I really don't want to—what does climbing mean? Is it worth the risk? A rib injury from a bike accident has taken me out of the game for at least the next few weeks. The break is right over my heart, but the pain underneath it hurts far worse.
We extend our deepest condolences to the Auer, Lama, and Roskelley families and friends.
Watch David Lama talk to Chris Van Leuven about his bold solo climb of Lunag Ri in this video from The Pulse booth at Outdoor Retailer Snow Show this past January.